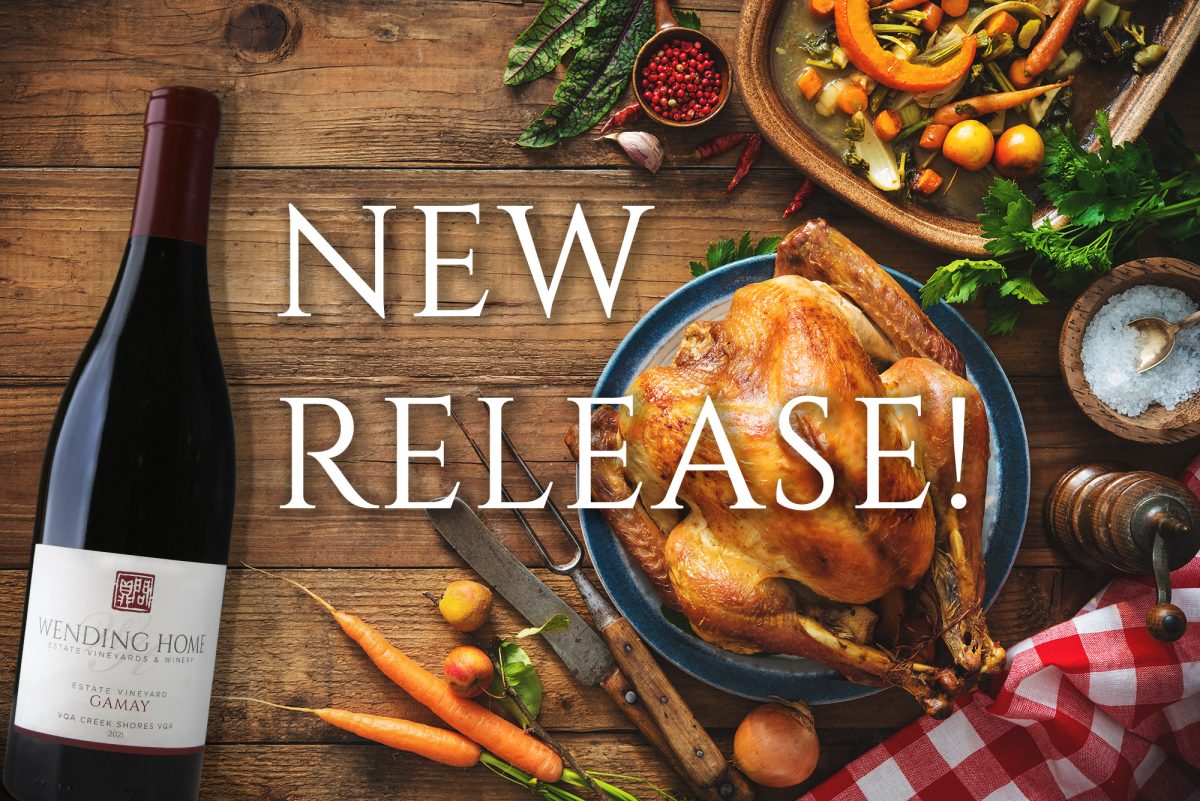 Just in time for braised ham, cooked turkey and roasted beef season, we are excited to be releasing our 2021 Estate Gamay!
Made with our oldest estate vines, which were planted in the mid 90's, this beautiful, ruby red single-varietal wine shines. Aged in French and American oak for 18-20 months, this wine has been thoughtfully matured in less impactful barrels.
Fruit forward, with spicy/peppery hints, the bright acidity and low tannins make vegetarian and other savoury but lighter dishes to be remarkably complimentary.
This is the Wending Home way, as many of you have grown to learn and love: slow, purposeful and always with enjoyment in mind.
Available now online and in-store!
For those wine geeks – further details on Ron's process and wine characteristics can be found on our website store. Click the 'More Info' button below each wine to see personalized tasting notes and tech specs.